Tax-Free Savings Account (TFSA)
TFSA options at BMO
Opening a TFSA is easy. Deciding what to put in it takes some more thought. Your TFSA can include a bunch of different investment options to help you reach your short-term goals and long-term plans.
Top questions about TFSAs
Want to learn more about TFSAs?
What is the TFSA contribution limit?
The 2018 TFSA contribution limit is $5,500, plus any unused contribution room you may have accumulated based upon your eligibility.

Get carried away and you'll get hit with a penalty on the amount that's over the limit. On the flip side, if you invest less than the annual limit, the difference will roll over into the next year.
What can I invest in my TFSA?
Cash. You'll earn interest and can easily withdraw the money whenever you need it.
GICs. A low-risk investment with competitive returns that locks in your money for a set amount of time.
Market-linked GICs. BMO Progressive GICs offer peace of mind through principal protection and higher return potential than conventional GICs.
Mutual Funds. Pool your money with other investors in professionally managed portfolios.
ETFs. Buy shares of investment funds that trade on the stock exchange, with lower fees.
Stocks
*
and bonds. Pick options that fit your goals and how much risk you're okay with.
When can I withdraw from my TFSA?
Whenever! One of the best parts about a TFSA is that it's flexible, so you can save for something that's two years away or twenty. And unlike other investing options, you can withdraw from your TFSA without any extra taxes or penalties.
Helpful tools and resources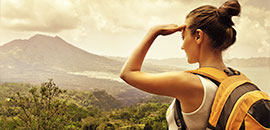 Is a TFSA right for your long-term goals?
A TFSA can help you reach your long-term goals, and even play a role in your retirement plans.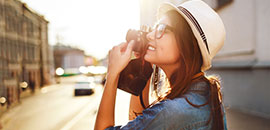 Can a TFSA help with short-term goals?
A TFSA can be a great solution when you're investing for a goal that's one to three years away.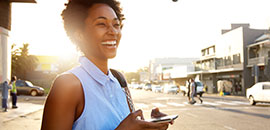 Understanding TFSAs: The basics
Not sure how a TFSA works? Brush up on the basics in just a few minutes
Already bank with BMO?
Sign in to open a TFSA or contribute to one you already have.