U.S. Dollar Premium Rate Savings Account
This flexible U.S. dollar savings account delivers an everyday savings option while giving you access to cash when you need it.
| | |
| --- | --- |
| | Interest on all balances 3 |
| $0 | Monthly savings requirement |
Account benefits
Is this account right for me?

A great option for those looking to save money in U.S. dollars, collect interest and enjoy full access to funds when you need it.

Transaction Fees

Transaction fees based on plan limits

Currency

Save in U.S. dollars

Bank plan

A bank plan is required to open this account.

Banking Services

Additional accounts

Add as many as 19 Savings Accounts under your current
chequing plan1
Don't have a bank plan yet?
Accomplishments
Recognized for Excellence in Digital Banking for third year in a row
- Celent
Live Agent & Automated Telephone Banking (Big Five Banks) award winner
- Ipsos Best Banking Awards
BMO Named to the Global 100 Most Sustainable Corporations in the World for Third Straight Year
- World Economic Forum
Ready to bank with us?
Did you know? You can now use your mobile device to open an account in a few moments!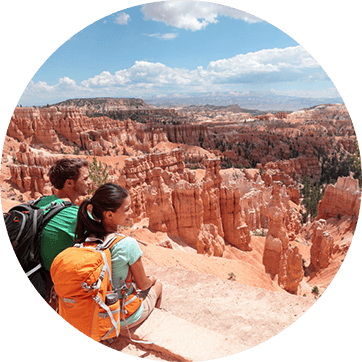 Flexible and accessible
At BMO, we believe that money is personal. That's why we bring a human touch to everything we do, from a friendly hello to an intuitive mobile app.
We're here to help in ways both big and small, expected and unexpected. Because we're people first—and bankers second—we know what it feels like to be understood, no matter how or where you bank with us.
That feeling you get when you get the help you need, when you need it? That's the BMO effect.
If you plan on making a trip or two across the border in the future, consider a U.S. dollar savings account, and access your money whenever you need it.
The BMO difference
You can open a new BMO chequing account on your smartphone from wherever you are. As long as we're able to verify your ID with the info you provide, there's no need to visit a branch!

Enjoy tailored banking advice that fits your unique life needs

Open multiple bank accounts for you and your spouse/partner for one monthly fee1 with PlanShare