Better ideas for a changing world.
Better Idea: Investing to stay ahead of the market.
Smart Beta gives investors the flexibility to invest by employing rules-based factors that provide better long-term risk adjusted returns and aid in effective core portfolio construction:
Learn more about BMO ETFs Superior Smart Beta Suite.
Learn more
Use our ETF tools to find solutions to match investment goals.
Learn more
---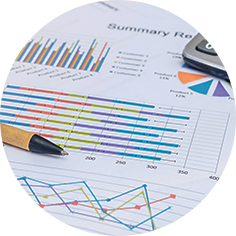 Better idea: Fixed income for rising rates, income generation, and market volatility.
BMO ETFs' comprehensive suite of fixed income solutions provides investors with the flexibility to gain broad, segmented or precise market exposures to target specific credit qualities, durations, and sectors, based on their unique investment needs.
Plan your own yield curve with BMO Fixed Income ETFs.
Learn More
---
Better Idea: Low Cost Active Management.
BMO ETF-based Mutual Funds combine the benefits of both mutual fund active management and low cost ETFs into all-in-one investment solutions. With more than 20 innovative ETF-based mutual funds, investors have the solutions they need to navigate any markets.
Learn how our low cost ETF-based Mutual Funds are built with investors in mind.
Learn more
Navigate our ETF-based Mutual Funds with this Roadmap.
Learn more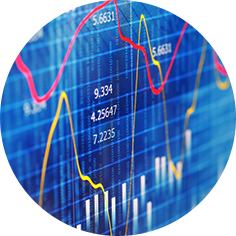 ---
Resources for you and your business
ETF Dashboard and Insights
Receive an exclusive view of Canada's ETF and Mutual Fund landscape by signing up for the BMO ETF Dashboard and Insights monthly newsletter.
Better Conversations Podcast
Better client conversations result in better outcomes. That's why we've created the Better Conversations podcast series to enhance your conversations with:
Actionable ideas to help grow your business
Access to industry experts covering a wide spectrum of wealth management
Content to showcase your value to your clients
BMO Global Asset Management is a brand name that comprises BMO Asset Management Inc., BMO Investments Inc., BMO Asset Management U.S. and BMO's specialized investment management firms.
BMO ETFs are managed and administered by BMO Asset Management Inc., an investment fund manager and portfolio manager and separate legal entity from the Bank of Montreal. BMO Mutual Funds refers to certain mutual funds and/or series of mutual funds offered by BMO Investments Inc., a financial services firm and separate legal entity from Bank of Montreal. Commissions, management fees and expenses all may be associated with investments in exchange traded funds and mutual funds. Please read the prospectus before investing. The funds are not guaranteed, their values change frequently and past performance may not be repeated.

®BMO (M-bar roundel symbol) is a registered trade-mark of Bank of Montreal.