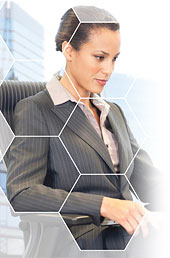 In today's competitive marketplace, your organization is under constant pressure to drive down costs, fund business growth and enhance profitability and cash flow. Optimizing your payment practices has never been more important.
BMO makes it easy. We offer a comprehensive range of card products and direct e-payment capabilities that can be tailored to the unique needs of your organization. Everything you need. All from one source.
Choose Your Payment Solution

Commercial

For Canadian organizations with annual revenues of $5 million to $100 million and less than 50 employees as well as not-for-profit organizations.

Large Corporate/Institutional

For North American organizations with annual revenues of $100 million or more.