Senior Banking
Whether retirement is just around the corner or a few years away, your life has and will change — and so will your banking needs. With BMO, you'll find the services and advice you need to live the life you want.
Your Personal Finances
Your Retirement Income
Your Health And Wellness
Your Travel Needs
Your Personal Finances
What type of banking options do seniors have?
The Practical Plan is available for no monthly fee or choose any Bank Plan that best fits your needs and receive a $4.00 discount.
What are my options if I want to buy a vacation property, provide financial assistance to my family or start that business I've always dreamed of?
One way is to unlock the potential in your home and get ongoing access to your equity with Homeowner ReadiLine®. Other options include a Personal Loan or Personal Line of Credit — both can help you make your plans a reality without sacrificing your savings.
Your Retirement Income
How can a Retirement Income Fund (RIF) help me make the most of my retirement?
A Registered Retirement Income Fund (RIF) is an ideal way to manage and control your matured RSP. A RIF offers flexibility since you choose how much and how often your payments will be as long as you withdraw the required minimum payment.
What are my options when it comes to alternative retirement income?
Speak to a BMO Investment professional to understand and evaluate options such as annuities, pension sources, savings and investments outside your RSP, and your home's equity for retirement income.
What key issues should I consider about retirement living?
While we all have grand plans about retirement living, there are four key questions you should ask yourself: who, what, where and how.
Your Health And Wellness
What types of insurance should I consider for my senior years?
At every stage in your life, insurance has provided you and your family with peace of mind. It's no different now. Life, accident and illness and travel insurance are just as important in your senior years.
How can I protect myself if I'm hospitalized both inside and outside of Canada?
If you are hospitalized due to a medical emergency, BMO Travel Insurance out-of-province coverage will provide hospital room and board charges, up to semi-private or equivalent (terms and conditions apply). With the option to extend your coverage past your scheduled return date, you're sure to be protected.
Your Travel Needs
What is the best travel insurance option for me?
BMO Travel Insurance offers a variety of options and benefits. Use this at-a-glance comparison table and spot which coverage makes the most sense for you.
What are my alternatives to carrying cash with me when I travel?
A BMO Prepaid Travel MasterCard or travellers cheques are good alternatives to carrying cash or in combination with some currency. The choice is yours.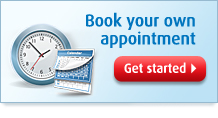 Smart Saver Account
%
Premium Rate Savings Account
%