Choose an Account
Compare accounts
Did you know that as a BMO customer you can add up to 20 accounts online
to your Everyday Bank Plan for FREE1?
Smart Saver Account
No Monthly Fee
% on the entire balance when the balance is $5,000.00 and over27
% on the balance up to $4,999.9927
Earn a competitive interest rate on all balances27
Access to BMO MoneyLogic™, an online financial management tool that helps you to view, track and manage your money.
Free unlimited transfers from your BMO Smart Saver account to your other BMO accounts through BMO ATM, Online and Mobile Banking, telephone banking, branch, Customer Contact Agent, or by reoccurring transfer between BMO accounts.
Looking for a chequing account in addition to a Smart Saver Account?
Find it here
Tax Free
Savings Account
No fees on
TFSA transactions
% interest rate on cash savings
Invest up to a maximum of $5,500 - or more if you have any unused contribution room left from previous years
Complete access to your money any time tax-free (excludes debit card access)
No fees for contributions, withdrawals or transfers from this account
Eligible for CDIC deposit insurance up to applicable limits to protect your savings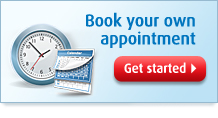 Smart Saver Account
%
Premium Rate Savings Account
%