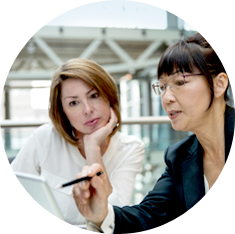 Products & Solutions to help grow your business
BMO Bank of Montreal Corporate Finance Division provides mid-sized companies with a single point of access to an integrated suite of commercial and capital products and financial options. Delivered by experienced financial professionals and backed by the vast resources of the BMO Financial Group, each customer receives the customized solution that suits their needs specifically.
Over the past three years our customer loyalty metric "Net Promoter Score" has continuously improved and is currently at its highest level, a BMOFG Exemplar.
---
---