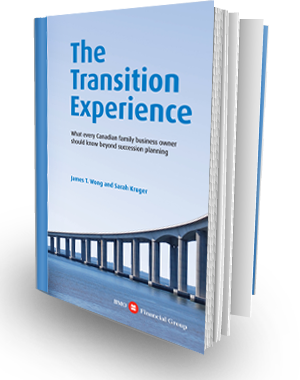 What every Canadian business owner should know
Whether a business owner chooses to sell, transition to a family member or business partner, or dissolve the business, there are many complex issues that need to be evaluated before a decision is made.
"

I cannot emphasize enough how important it is for owners to receive support through this critical period of succession.

"

- Allen S. Taylor
National Chair, Canadian Association of Family Enterprise
The Transition Experience can help you answer important business succession questions, including:
Where do I start?
How do I prepare my business for transition?
How do I protect my family business and pass on a legacy?