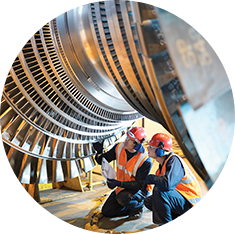 Managing the often high growth, volatile cash flows of a technology company requires innovative financial solutions to keep operations running smoothly. BMO Knowledge Based Industry (KBI) banking can provide the financial solutions, industry expertise and advice to support your technology company.
Located in Canada's strategic technology hubs, our dedicated KBI specialists have in-depth knowledge of the financial services that benefit a technology company. And through our partnerships with leading industry networks, we can provide the advice and support required to propel your company forward.
---
---
Customized financing solutions
Operating Line of Credit
Manage cash flows by borrowing exactly what you need, when you need it.
Learn more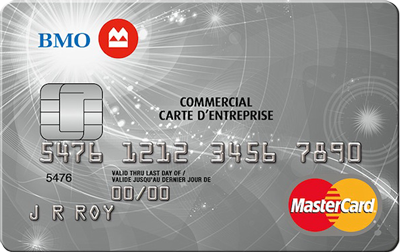 BMO® Corporate Commercial MasterCard
A convenient and flexible payment solution that lets you consolidate all your business spending – Purchasing, Travel & Entertainment and Fleet – onto a single card platform.
Learn more
---
Research and Development
Tax Credit Financing
This bridge financing leverages your refundable R&D Tax Credit while you await the refund.
Contract Financing
Contract financing solutions from BMO, help bridge the financing gap from contract initiation to delivery and payment.
Government Support
Our specialists develop creative lending solutions by leveraging government programs.
Small Term Loans – Canada Small Business Financing Act (CSBFA)
When you need access to cash to acquire or upgrade equipment, furniture, fixtures or leaseholds, the CSBFA program can help.
Business Acquisition
and Succession Financing
We work closely with advisors and partners to assist with financing the acquisition of complementary businesses.
---
Cash management and deposit solutions
Accelerate Business Banking
Discounted pre-packaged banking for qualified start-up technology companies.
Moneris®*** Payment Solutions
Diversify how you collect funds with wireless credit and debit solutions.
BMO Online Banking for Business
Move funds, make payments, stay on top of foreign exchange transactions or monitor your account activity – 24/71.
Cross Border Banking
Our long-standing presence in the United States, through Chicago-based BMO Harris Bank2, enables us to offer you streamlined cross-border solutions.
Domiciled Banking in the United States
Facilitate and simplify dealings with your American network by obtaining U.S. domiciled banking.
Foreign Exchange Services
Protect yourself from market volatility by minimizing risks and exploiting new opportunities.
---
®Registered trade-mark of Bank of Montreal
®***MONERIS and MONERIS SOLUTIONS & Design, PAYD and Design are registered trade-marks of Moneris Solutions Corporation.