Mid-Market Mergers & Acquisitions
Leading strategic advice on mergers and acquisitions in the mid-market
BMO Bank of Montreal's Mid-Market Mergers & Acquisitions group offers a range of services focused on maximizing shareholder value, creating liquidity and capitalizing on strategic alternatives. The group has a differentiated approach to helping shareholders maximize value in divestitures.
We provide a superior level of expertise targeted to the mid-market, complemented by creative and customized problem-solving techniques with complete access to all of BMO Financial Group's resources and capabilities.
---
---
Best for
Mid-market companies looking for strategic advice to maximize their current and future value.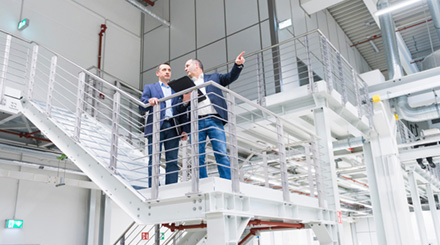 Entrepreneurs and owner operators looking to sell their privately owned companies
Private equity firms ready to exit their investment in portfolio companies
Public or private companies who wish to divest subsidiaries and divisions
Public or private companies seeking merger and acquisition advice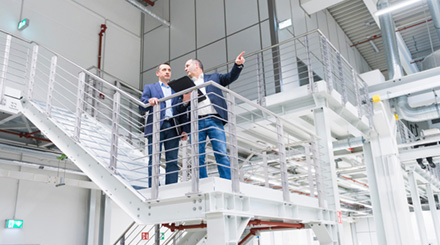 Entrepreneurs and owner operators looking to sell their privately owned companies
Private equity firms ready to exit their investment in portfolio companies
Public or private companies who wish to divest subsidiaries and divisions
Public or private companies seeking merger and acquisition advice
---
Details
Products and Services
Products and Services
Mid-Market Mergers & Acquisitions is dedicated to providing the highest quality financial advice and execution expertise to buyers and sellers of private mid-market companies, domestically or cross-border. Types of transactions include:
Sales by entrepreneurs and owner-operators of privately-held companies
Divestitures by private equity firms of portfolio companies
Divestitures by public and private companies of subsidiaries and divisions
Acquisitions of private mid-market companies
Private companies seeking to raise equity or debt capital
Typical businesses we work with
Acquisition and Divestiture Advisory
Acquisition Advisory
Strategic acquisitions are an effective means of achieving rapid growth, however, inherent complexities can interfere with the process. By acting as your dedicated execution team, we advise you on streamlining the acquisition process and minimizing management distraction. Our services include:
Identifying and/or screening potential acquisition candidates
Approaching potential targets
Providing value-added insights for bidding strategy
Determining the appropriate value for the target asset
Handling negotiations and minimizing the risk of over-paying
Constructing detailed financial models to assess the impact of the contemplated acquisition on future financial performance
Co-ordinating and advising on due diligence
Helping to strengthen your position in a competitive bidding environment
Divestiture Advisory
We approach divestitures with a controlled process designed to maximize shareholder value, minimize management interruption, ensure timeliness and protect confidentiality. To effectively position your business for sale, we:
Determine the optimal exit strategy for shareholders
Establish a comprehensive marketing strategy
Complete a detailed valuation assessment of the business
Use extensive third party databases, proprietary databases and a strong network of BMO Financial Group relationships to optimize the universe of potential buyers
Employ the most effective sale processes to create a competitive bidding atmosphere
---
---
Offices
Toronto Head Office
First Canadian Place
100 King Street West, 18th Floor
Toronto, Ontario
M5X 1A1