---
Find the ETF portfolio for you
To determine the ETF portfolio that is best suited for you, drag the slider across the risk spectrum to the level of risk you are comfortable with and then select your time horizon.
Based on your selections, you will be presented with a either a Risk Model Portfolio or an Income Model Portfolio.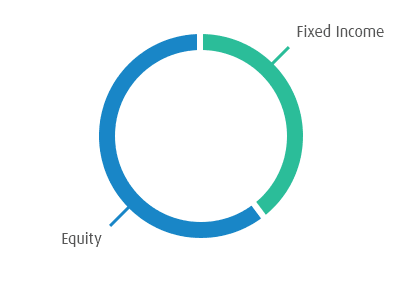 What level of risk are you comfortable with?

Risk tolerance indicates how willing you are to accept fluctuations in the value of your investment. For example, low risk investments have a lower chance of losing money but may limit your potential returns. On the other hand, high risk investments generally have significant fluctuations but may also have a higher potential for higher returns.
The model portfolios created using the Tool are designed for illustrative purposes only and should not be construed as recommendations of any specific investment, financial, accounting, legal, or tax advice for any individual and you should not rely on it as such. Users should determine which investments are right for their needs based on their investment objectives, risk tolerance, financial situation and other individual factors and re-evaluate them on a periodic basis and professional advice should be obtained with respect to any circumstance. Management fees and expenses may be associated with investments in these Portfolios. Please read the prospectus before investing. The funds are not guaranteed, their values change frequently and past performance may not be repeated. Model Portfolios in the report may be modified from time to time without notice.