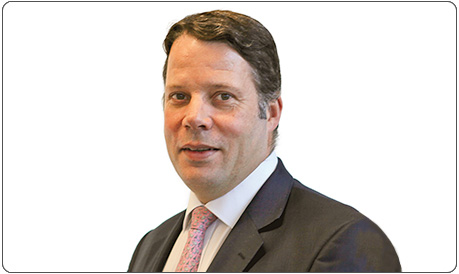 Richard is Chief Executive Officer & Chief Investment Officer of BMO Global Asset Management, and has nearly 30 years of asset management experience. He is responsible for the overall strategic direction, profitability and investment results of all elements of the business globally, and is part of BMO's Wealth Management leadership team. Richard was appointed to this role in June 2016, having previously been CEO of BMO Global Asset Management (EMEA) since 2014.
Prior to this, Richard was CEO of F&C Asset Management plc, and led the company's acquisition by BMO Financial Group, and subsequent integration into BMO Global Asset Management (EMEA). Before becoming CEO of F&C in January 2013, Richard had held a number of senior positions in the company including Head of Equities and Head of Investment & Institutional.
Richard began his asset management career in 1988 as a UK equity manager with HSBC Asset Management (formerly Midland Montagu), moving to Deutsche Asset Management (formerly Morgan Grenfell) where he rose to Managing Director, Global Equities. From Deutsche, Richard joined Gartmore Investment Management in 2003 as head of international equity investments, before joining F&C in 2004. Richard graduated in Economics and Statistics from the University of Exeter.