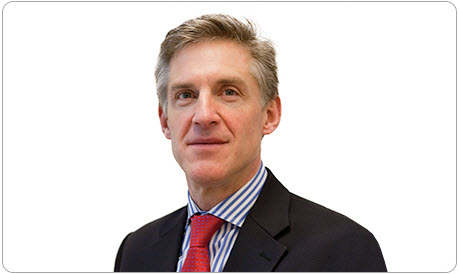 David is Head of Product Management for BMO Global Asset Management. David originally joined the BMO Group in 1998, as part of a team that set up and managed multi sector Fixed Income vehicles on behalf of external clients. In 2013 he transferred to the Asset Management division to review opportunities to expand BMO's asset management activities in the European region. Having been part of the team that acquired F&C Investments he subsequently took on the role of Head of Product Management (EMEA) in 2015.
Prior to joining BMO he managed proprietary bond investment and trading units at BBL London Branch and at Abbey National Treasury Services plc for over 6 years, including managing asset and mortgage backed securities portfolios, investment portfolios in bank, corporate and sovereign paper and multi-currency funding desks. Between 1985 and 1990 he worked in the Treasury unit of British Petroleum plc, covering debt issuance and asset-liability management.
David holds an M.A. in Economics from Cambridge University.