Nimble approach

Our size allows us to be selective, especially with smaller deals that larger firms may not look at. At the same time, we are large enough to warrant attention from issuers.

Experience matters

Managing through multiple credit cycles means we don't panic during market selloffs. And, the strong relationships we've built with broker/dealers help us source the right bonds at the right price.

The importance of credit analysts

We act as a team, and credit analyst recommendations are integral to our decision-making process.
---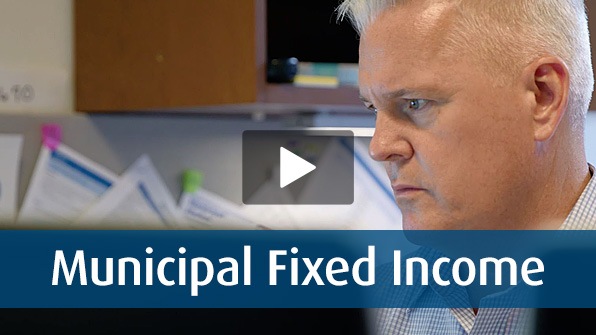 BMO Municipal Fixed Income
Experience through multiple credit cycles and a collaborative, open-dialogue approach drives our municipal investment strategies.
Investment solutions

Institutional strategies

Mutual funds

BMO Tax-Free Money Market Fund
Request more information

To learn more about our municipal fixed income capabilities, contact us:

Institutional investors

Toll free: 1-800-553-0332

Financial advisors, RIAs and broker-dealers

Toll free: 1-844-266-3863