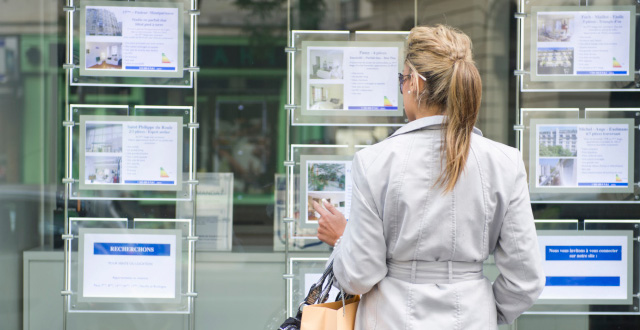 Pre-approval
Before you start your search for a home, one of the first things you should do is get pre-approved. Why? Let us show you. As a first-time home buyer, you'll probably need to borrow most of the price of the home. That's why getting pre-approved for a mortgage is a smart thing to do — even before you start your home search.
Getting pre-approved lets you shop for a house confidently because you'll know how much you can borrow. The amount you can borrow is based on how much you earn each month and how much debt you have. A BMO Mortgage Specialist or an in-branch mortgage representative will help. A pre-approval is valid for 90 days and the money will be there when you find the perfect home.
Before you fall in love with your dream home, get a mortgage pre-approval so you know you can afford it.
Pre-approval builds confidence
Once you find the right home, you'll need to act quickly. And while it doesn't guarantee your mortgage application will be accepted, getting pre-approved is smart for these reasons:
You can make a quick, confident offer on your perfect home
Get the home you can afford, knowing exactly how much you can borrow and what your mortgage payments will be
You can protect yourself from rising interest rates with a fixed interest rate mortgage. The rate's guaranteed for the 90-day pre-approval period
Set your budget knowing that term, amortization, and mortgage payments are locked in at the time of approval
Here's how to apply
A BMO Mortgage Specialist or in-branch mortgage representative will review your finances, complete an application and let you know
how much you're eligible to borrow.
Things to Bring to Your First Meeting:
Photo ID
A record of employment income such as a paystub, T-4 slip or a personal income tax return (if you are self-employed, at least two years of Personal Income Tax Returns and Financial Statements)
A letter from your employer stating the length of employment and current salary
The account numbers and locations of your bank accounts and investments
Assets may include:

Vehicles
Boats
Investments and interest income
Retirement savings accounts
Collections
Jewelry
Other real estate holdings

Liabilities may include:

Existing mortgages
Credit card balances
Car and student loans
Lines of credit
Co-signed or guaranteed loans
Liens
Child support
If you're self-employed or new to Canada, BMO can help you get mortgage financing.  Find a BMO Mortgage Specialist near you.
Ready to explore options?
Connect with a BMO Mortgage Specialist
Or
Enter your address (Street, City or Postal Code)