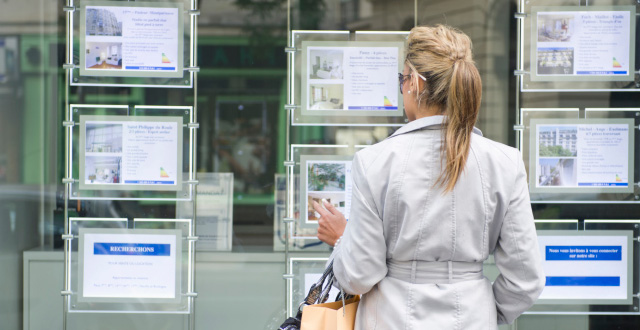 Help from the Home Buying Experts
We have experts to offer you free advice that can help you make that new home a reality.
Before you fall in love with your dream home, get a mortgage pre-approval so you know you can afford it.
BMO® Mortgage Specialist
Who
A Mortgage Specialist is a lending professional who provides you with a customized home financing plan and helps to guide you through the entire mortgage process.
Why
A Mortgage Specialist will get to know your finances and goals to help you choose the right mortgage, and check that you have all your paperwork ready. They also offer the flexibility of bringing their expertise to you at your convenience.
What to Look for
Choose a Mortgage Specialist that's close to your home or place of work. Depending on your region, a BMO Mortgage Specialist may be able to visit you at your preferred location, like at your house or a local coffee shop.
Find a BMO Mortgage Specialist near you.
BMO In-Branch Mortgage Representative
Who
An in-branch mortgage representative is a lending professional who can assist you with getting a mortgage.  They can be located in a BMO Branch or by calling our national Customer Contact Center at 1-877-225-5266.
Why
They are also able to help you with other financial services such opening bank accounts, getting a line of credit and making investments.
What to Look for
All of our in-branch mortgage representatives are fully qualified to provide professional advice and to help arrange your home financing solution.  To get started, you can make an appointment online to meet with a mortgage representative in a BMO Branch.
A real estate agent has access to listings that may not be available through public sites, and can arrange private viewings.
More importantly, he/she will save you time by showing you only homes that meet your personal and financial requirements.
Experienced in the buying and selling process, he/she will provide guidance, prepare the Offer to Purchase, and help you negotiate the price. Real estate professionals work on commission and are paid by the person selling the property. So, in the purchase of a re-sale residential property you may have a real estate agent and the seller may have one too.
What to Look for
If you can, get referrals from friends, family, or people you work with. Some agents specialize in specific areas or types of housing (condos, for example), which may be useful. Real estate professionals must have a provincial license. A REALTOR®## is a licensed real estate sales person, agent, or broker who belongs to the Canadian Real Estate Association (CREA).
Home Inspector
Who
Your partner in ensuring your home is in good condition and that you are aware of any issues related to the home's major systems (electrical, plumbing, heating, roofing, foundation) in any house you're thinking of buying.
Why
It's always advisable to have a house or condo unit inspected before you place an offer. An inspection isn't a guarantee or a warranty, but it does provide an informed opinion about the soundness of the home.
What to Look for
Choose a qualified, registered inspector with lots of experience and who has errors and omissions insurance. Ask friends or family for a referral, or contact the Canadian Association of Home and Property Inspectors (CAHPI).
Builder
Who
Your partner in constructing your new home.
Why
To provide expertise in the construction of new homes.
What to Look for
Visit the sales office and review the model homes or suites.
Ask about new home warranties and after-sale service.
Get to know the builder's reputation by inspecting his or her other developments and try to speak with current owners about their satisfaction. Consider builders that are members of the Canadian Home Builders' Association as a gauge for new homebuilders that are professional, dedicated to the business of home building, committed to customer satisfaction and are in business for the long term. Find out the quality of workmanship you can expect, and the builder's track record for completing projects on time.
Lawyer (or Notary in Quebec)
Who
Your partner in protecting your rights and interests by getting the paperwork and legal documentation in order that's required to close the deal for your house. Solicitors and Notaries are required by law to facilitate the closing transaction and registration of mortgage documents so you must have legal representation in a real estate transaction.
To help you get what you bargained for, at the price you agree to pay, and on the terms you understand.
The lawyer's or notary's role is to ensure the Offer to Purchase reflects your understanding of the agreement before signing it.
One of the most important tasks your lawyer or notary will conduct is a title search, to check for liens or outstanding work orders and to ensure the legal ownership lies with the people selling the house.
The lawyer or notary's is also responsible for closing arrangements, adjusting the costs, and may also review the Offer to Purchase if you request. The lawyer or notary can provide you with legal advice as required on matters related to the purchase of your home.
What to Look for
Be sure to work with a qualified real estate lawyer or notary. Get referrals from trusted sources (your real estate agent may be able to help, or you can ask friends or family members), or check your local listings. Try to find someone who can explain your obligations in plain language.
Appraiser
Who
Your partner in making sure your home is worth what you are offering to pay for it.
Why
It's always a good idea to get an unbiased, professional opinion to ensure you aren't paying too much. The appraiser will assess the home's market value and compare it to recent comparable homes in the area. (See the Closing and Other One-Time Costs section to find out how much to budget for this service.)
Your Insurance Agent or Broker
Who
Your partner in protecting your investment and meeting legal requirements.
Why
To get a mortgage, you'll need to supply your lender with proof that the property you're buying is fire insured at least to its replacement cost.
What to Look for
Shop around and get some quotes to compare prices. Be sure to work with someone who will take the time to answer your questions and explain the terms of the policy.
Ready to explore options?
Connect with a BMO Mortgage Specialist
Or
Enter your address (Street, City or Postal Code)