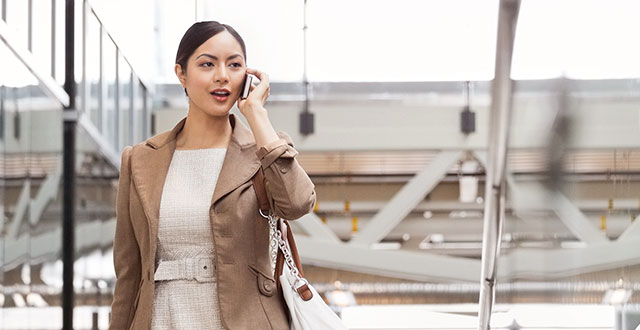 MasterCard®* PayPass®
Make small purchases without having to swipe your card. Simply Tap & Go™* anywhere PayPass is accepted.
How it Works
It's included on BMO® credit cards for free35 or you can stick the Mobile PayPass Tag to the back of your mobile device, and you're ready to go.
It's Convenient
Simply Tap & Go* with your credit card or smartphone and you're on your way, as it communicates wirelessly with the PayPass terminal.
It's Rewarding
If you earn rewards on your BMO MasterCard card, you'll continue to earn rewards on all your MasterCard PayPass purchases.
It's Secure
Secure encryption technology makes your MasterCard PayPass as safe as your BMO credit card. Plus your credit card or smartphone never leaves your hand when making a purchase. And, you'll continue to receive the same level of security with Zero Liability on unauthorized purchases31, lost or stolen card replacement, Extended Warranty Insurance, Purchase Protection8 and IDefence®†#- your protection against identity theft
It's Easy to Use
MasterCard PayPass ™* is free on BMO credit cards35 or you can stick the BMO Mobile PayPass Tag on your smartphone. No need to swipe, no need to sign most of the time– great if you're in a hurry.
BMO® MasterPass™*
What is BMO MasterPass?
A complimentary service that securely stores all your payment and shipping information – making the checkout process quick and simple.
To set up BMO MasterPass click here
To use MasterPass:
Click on the "Buy With MasterPass" button at checkout
Unlock your MasterPass™* account, select payment and shipping options, and complete your purchase
Safe and Secure
A personal security message activates BMO MasterPass™*. Your data reaches the seller over an encrypted channel. Mobile Verification adds another layer to these robust protective features. Once enabled, it sends a 4-digit code to your mobile phone. Enter that one-time code and checkout is complete.
You must have a BMO® MasterCard®* card.
BMO PowerSwitch®
Allows you to transfer your already existing Pre-Authorized Payments with other financial institutions to your BMO® personal bank accounts or credit card.
Making the switch is seamless.
Just give us the details of your Pre-Authorized Payments and we will do the rest including notify billers of your switch. And, we'll also provide you with the forms to change your direct deposits. PowerSwitch is available through BMO Online Banking.
Here's a demo that explains the ease of PowerSwitch. Login to Online Banking now to get started.