Mortgage Specialists
You can have a BMO mortgage expert meet with you in the comfort of your home or office. Our Mortgage Specialists are lending professionals who provide a highly-prized service of bringing their expertise to you at your convenience.
Our team of BMO Mortgage Specialists know how busy life can be, and will adapt to what works best for your schedule. Make the most of your time by arranging to meet where and when you wish. Together, you can discuss your mortgage needs, review options and then customize a solution that works for you.
For a list of locations serviced by our Mortgage Specialist Team please contact a Mortgage Specialist.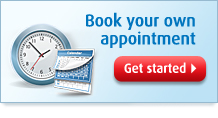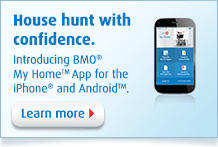 5 Year Low Rate
Mortgage (closed)
%*
Prime Rate
%
Smart Saver
%