BMO Mortgage Rates
Whether you're shopping the Canadian marketplace for a short or long term, variable or fixed rate, or an open or closed mortgage, you can be sure that BMO Bank of Montreal has some of the most competitive mortgage rates in Canada.
A fixed rate mortgage lets you repay your mortgage in set monthly payments. Your payments stay the same over the course of your term so you can budget with predictability. Choose from an open, closed or convertible mortgage depending on your needs.
Learn more about our low-rate mortgage
Terms & Conditions
Rates for Residential Mortgages*
Posted Rates
APR
Open Mortgage

Open Mortgage
Choose this mortgage if you believe interest rates will go down, if you plan to make prepayments of more than 20% of your original mortgage principal or if you plan to sell your home in the near future.

6 month
%
1 year
%
18 year
%
Closed Mortgage

Closed Mortgage
Take advantage of lower interest rates than an open mortgage of the same term by making fixed monthly payments over a defined period of time (term).

1 year
%
2 year
%
3 year
%
4 year
%
5 year
%
5 year low rate (closed)
%†
3.010%
5 year BMO
Eco Smart Mortgage®
%
Call us for details
6 year
%
7 year
%
10 year
%
10 year low rate (closed)
%
Convertible Mortgage

Convertible Mortgage
Offers the same benefits as a closed mortgage with the added flexibility of changing to a longer fixed rate term of 1 year or longer without incurring charges1.
1 Charges will apply if changing from a fixed rate mortgage to a variable rate mortgage.

6 month
%
While the interest rate changes with BMO's prime rate your monthly payments remain the same throughout the term. The amount applied to the principal versus interest may change with fluctuations in BMO's prime rate. Your amortization period (number of years to repay the mortgage) may vary and be longer if rates have risen or be shorter if rates have fallen since the start of the term.
You have the option to switch at no cost to a fixed rate mortgage provided the new term is the same or longer than the remaining length of your current closed variable rate term.
Terms & Conditions
Rates for Residential Mortgages
Posted Rates
Open Mortgage

Open Mortgage
Pay off your mortgage faster by paying as much as you want as often as you want, without incurring charges.

3 year*
%
Closed Mortgage

Closed Mortgage
Take advantage of lower interest rates by making fixed monthly payments over a defined period of time (term).

5 year*
%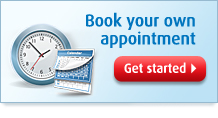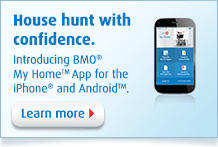 5 Year Low Rate
Mortgage (closed)
%*
Prime Rate
%
Smart Saver
%