Buying a vacation property
Dreaming about buying a vacation property? BMO can help you determine what you can afford and provide a home financing solution that will help you realize your dreams for a perfect getaway.
You may be in a position to use the equity in your current home to help you purchase a vacation home. Let us show you how.

Online
Complete your application online and we will contact you within two business days to follow-up with you.
Schedule an appointment
In just a few easy steps, choose the date, time and branch to book an appointment that works with your schedule.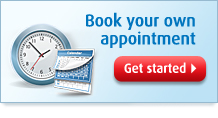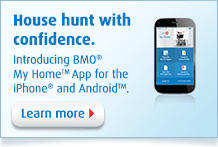 5 Year Low Rate
Mortgage (closed)
%*
Prime Rate
%
Smart Saver
%