Getting a mortgage pre-approval
One of the first things you should do when you decide to buy a home — even before you start your search — is to get pre-approved for your mortgage. Here's why:

By getting pre-approved for a mortgage, you'll have a better idea how much you can borrow, how much home you can afford and what your monthly mortgage payments will be.
If you choose a fixed interest rate mortgage, you are guaranteed that rate during the 90-day pre-approval period, so you are protected if interest rates should rise.
When it comes time to make an offer, because you know you've been pre-approved for a mortgage, you'll be able to act more quickly.
How mortgage pre-approval works
Your BMO Mortgage Representative or Mortgage Specialist will meet with you to complete a mortgage application and ask you for your consent to do a credit check. You'll also be asked to provide the following:

Name of your employer, length of employment, and current salary
Annual salary or wages for the household
If you are self-employed, earnings for the past two years
Annual earnings from commissions, bonuses or tips
Annual interest and investment income
Child support or alimony received this year and last
List of assets (bank accounts, RRSPs and other investments; major personal assets, such as jewellery, car, collections)
Details of liabilities (amounts owing on credit card balances, student loans, car loans, personal lines of credit, other debts, or monthly payment obligations)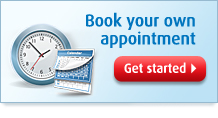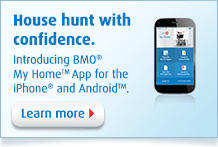 5 Year Low Rate
Mortgage (closed)
%*
Prime Rate
%
Smart Saver
%