RRSP Loan
There are so many reasons to invest in you. Whether you're saving for your retirement or saving on your taxes, an RRSP Loan can provide you with the cash you need when it counts—at RSP time.
RRSP ReadiLine Account
Pay yourself first with a line of credit that's there when you need it. Access as much as you need up to your credit limit, to make your RRSP contributions.
Apply only once
Credit limits from $1,000 to $$24,270
Make regular payments
Make contributions to BMO Financial Group RRSPs (BMO Investments Inc. BMO InvestorLine Inc. and BMO Nesbitt Burns Inc.) year-round
Pay down your balance faster using your tax refund
Retro-Activator RRSP Loan
Maximize your RRSP contribution with this one-time loan. Pay it back in regular instalments at a competitive interest rate.
Repayment periods up to 15 years
Ideal if you have unused RRSP contribution room
With loan amounts starting from $7,500, you can make larger contributions to BMO Financial Group RRSPs (BMO Investments Inc., BMO InvestorLine Inc. and BMO Nesbitt Burns Inc.)
Choose from a fixed or variable interest rate
Pay down your loan even faster using your tax refund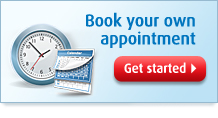 Mortgage Rates
5 year Low Rate (closed) Special Rate

%*

Prime Rate
Prime Rate
%