Newcomers to Canada
Your new life in Canada is filled with opportunities. We know that moving to a new country can be overwhelming, so we're here to make the transition easier for you. As part of our commitment to making it easier for you to build your life here, we are pleased to introduce the BMO NewStartTM Program, designed specifically for newcomers to Canada. With special offers that save you money, and tools that help you establish your financial future in your new country, BMO NewStartTM provides many benefits to banking with us.
Open a Bank Account

Whether you are planning your move to Canada or have already started your new life here, BMO has a bank account that's right for you.
Sending Money Overseas

BMO offers you a safe, secure way to send money overseas with our quick, convenient international wire transfer services.
BMO in your community

BMO is committed to supporting your community, and others, by sponsoring local events and traditional celebrations across the country.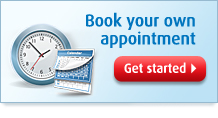 Smart Saver Account
%
Premium Rate Savings Account
%