History of Bank of Montreal
Bank of Montreal, Canada's first bank, opened for business on November 3, 1817. It provided Canada's first widely-recognized and circulated currency, and has played a major and continuing role in the development of the country. Today, it is one of Canada's pre-eminent financial institutions and a significant presence in the United States and world markets.
History of Harris
Norman Wait Harris came to Chicago in the late 1800s to help America expand westward. In 1882, he founded what has become Harris on the principles of honesty and fair dealing – principles we believe in to this day.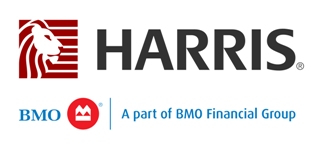 History of M&I
In 1847, Samuel Marshall rented half of a Milwaukee cobbler shop and opened Samuel Marshall & Co, an exchange brokerage. He was joined by Charles Ilsley two years later. Together, they built one of Wisconsin's premier financial institutions – Marshall & Ilsley Corporation – on the principles of quality and service. We are proud to carry on the M&I tradition.