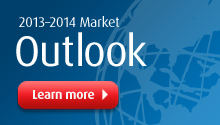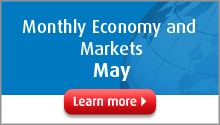 BMO Global Asset Management
We provide clients worldwide with easy access to a global platform of investment solutions that span the risk-reward spectrum. We are a multi-disciplined asset manager focused on meeting the diverse needs of institutional investors, and retail and high-net-worth individuals worldwide. Our goal is to deliver superior performance across a broad range of complementary investment solutions designed to meet the unique requirements of our clients. We strive to accomplish this mission with an unwavering commitment to excellence, integrity, and service quality.
"BMO Global Asset Management brings together investment excellence from around the world to help our clients meet their objectives."
Barry S. McInerney, CFA
CEO, BMO Asset Management U.S. & International
Co-CEO, BMO Global Asset Management
Investors should carefully consider the investment objectives, risks, charges and expenses of the BMO Funds. This and other important information is contained in the prospectuses and/or summary prospectuses, which can be obtained by calling 1-800-236-3863. Please read carefully before investing.